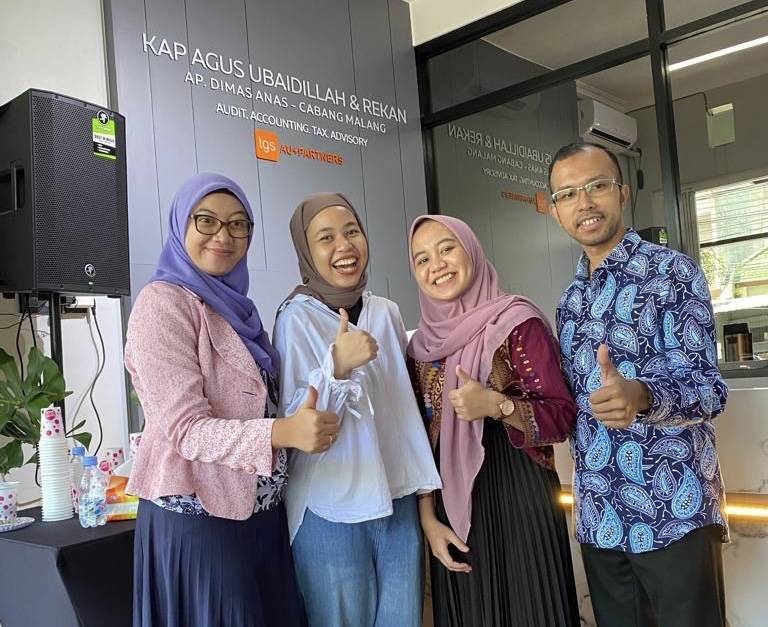 Its Finally Official TGS AU Partners New Branch in Malang
We take great pleasure in announcing the opening of our new branch at Malang in order to cater to the increasing demands of our customers and to deliver prompt and speedy service to all our clients. We promise to maintain the same quality of service and deliver everything that our clients need.
The Background
According to the Badan Pusat Statistik report: "Malang City in Figures for 2022", the GRDP of Malang City has managed to reach IDR76.62 trillion. From its GRDP, it is known that the sector with the largest GRDP contribution in Malang is held by wholesale and retail businesses which contribute 29.09% to production value throughout 2021. Meanwhile, the manufacturing and construction industries follow with contributions of 26.72% and 12.39%.
From this data, it can be understood that Malang has become one of the 'favorite places' to build a business, whether it's in the trade sector, manufacturing industry, or even construction.
While the interest in starting businesses in Malang City has increased, the demand for public accounting firms also increased because full responsibility is needed while pursuing a business. And that includes paying taxes on time, conducting regular audits, and presenting credible financial reports.
To Fulfill Client Needs, TGS AU Partners Opens a New Branch in Malang!
On Sunday (18/12), TGS AU Partners officially opened its newest branch in Malang City, East Java. TGS AU Partners' decision to open a branch in Malang was motivated by a large number of client needs in East Java to perform assurance services (audit). At that time, TGS AU Partners' office was still based in Jakarta, so it was not yet possible to meet and fulfill all clients' needs.
However, as an effort to fulfill our client's needs no matter where they are, TGS has also decided to open a new branch in Malang, East Java. In this newest branch, in collaboration with public accountant Dimas Anas, TGS AU Partners is ready to provide the best ever service for your company. Whether it's financial reporting, bookkeeping services, tax accounting, or auditing.
Take a Look at the Opening of TGS' New Branch in Malang!
We thank you for your invaluable and continued support. For the time being, TGS AU Partners team is always looking forward to providing the best service for your company!
Recommendad Article.